RiIZTECHis a manufacturer of high precision, tight tolerance parts and assemblies with a core focus on precision machining out of difficult materials with routinely accurate precision to 0.001 mm or less.  Our state-of-the-art machining equipment coupled with experienced machinists and quality personnel enable us to deliver defect-free parts within days of receiving an order.  RIZTECH's investment in capabilities include precision milling, turning, tapping, drilling, de-burring and management of outsourcing and finishing services.
Riztech embrace the very latest aerospace machining and inspection technologies and stand ready to meet all of our customers' most stringent requirements. Our continuous improvements and technological advancements in every aspect of our business help us achieve lower lead times with unmatched quality, while remaining cost effective.
Staying on the cutting edge of technology,  RIZTECH Machine employs an automated CNC driven, Siemens Control 3 and 4 axis milling systems including both horizontal and vertical equipment.  Our automated milling system have 20 tool magazine to support precision machining with minimal set up time.
To see a complete list of all equipment and capabilities, click here.
To see RIZTECH's precision components to customers, click here.
Machining Capabilities from Variety of Materials
Riztech Machine has earned its outstanding reputation on the capability of producing high complexity parts out of a variety of materials including:
Aluminium
Low carbon alloys
Tool Steels
Stainless Steel (300, 400, 15-5, 17-4 Precipitation Hardening Grades)
Alloy Steel
Castable Alloys
Nickel, Hastelloy, Inconel
Titanium, Molybdenum
Secondary Processes
In addition to our precision machining services, we offer a wide range of secondary processes such as deburring and cleaning to provide customers with product at the level of completion desired.  We can also fully coordinate and manage any required outsourcing processes including:
Electrical discharge machining (EDM)
Grinding
Plating (Anodization, Passivation etc)
Painting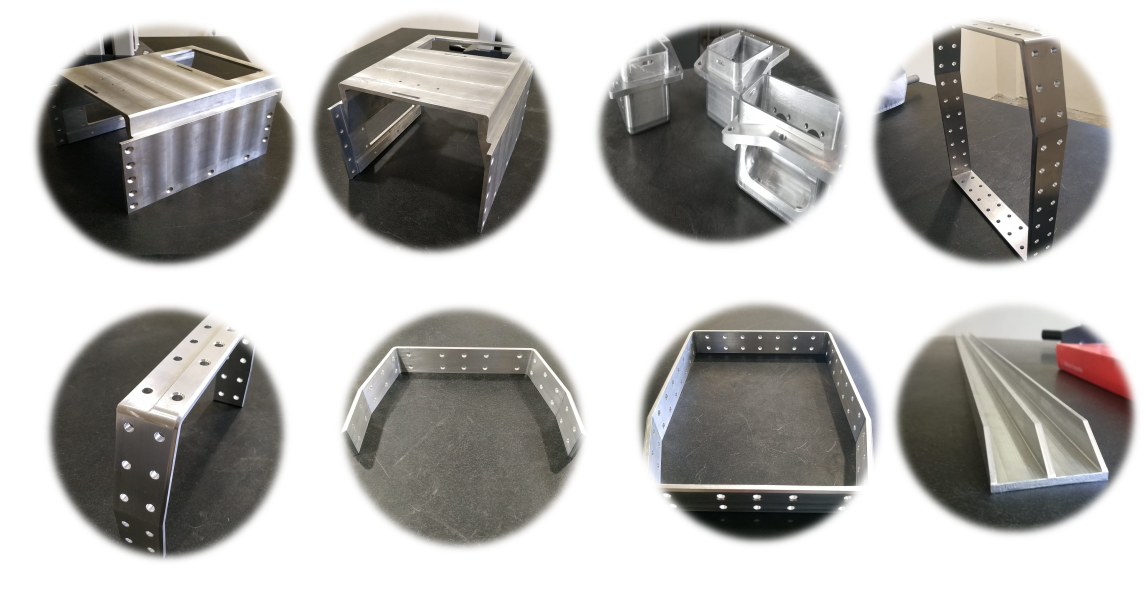 Jyoti CNC Vertical Machining Centre Model VMC1260 DM with Siemens 828D Controller.
Specification:
Table size: 1200 x 630mm; Travel: 48″ x 24″ x 24"
BT-40 (10.5/15.8kW, 8000 rpm, Belt Driven)
20 tools Auto Tool Changer
HMT (H-22) Conventional Lathe Machine
Specification:
Swing over bed: 500 mm
Swing over cross slide: 270 mm
Centre Height: 220 mm
Distance between centres: 1000 mm
Bed Length: 1500 mm
ESTEAM Brand all geared lathe (ETM-410) with digital readout system.
Specification:
Swing over bed: 410 mm
Swing over cross slide: 255 mm
Centre Height: 205 mm
Distance between centres: 1000 mm
EIFCO (RDH-325) Brand Radial Drilling Machine
Specification:
Drilling Capacity: 25 mm
Drilling Radius Max / Min: 775 / 265
Table Working Surface: 330 dia